Written by Rev Zheng on 9 October 2022
In November 2017, 14-year-old English teenager Molly Russell took her own life at home.
Last week, the coroner concluded the inquest that Molly died from an act of self-harm while suffering depression and the negative effects of online content.
During the six months before her death, Molly saved, shared, and liked 16,300 posts on Instagram and Pinterest, out of which 2,100 were depression, self-harm or suicide-related. These dark images "should not have been available for a child to see". Some of them even romanticize the thought of suicide. For example, one of the pictures that Molly retweeted was a hand-drawn image of a teenage girl staring at the night sky, saying "I am ready to become one of the stars." Molly fell into a deep, dark rabbit hole of despair.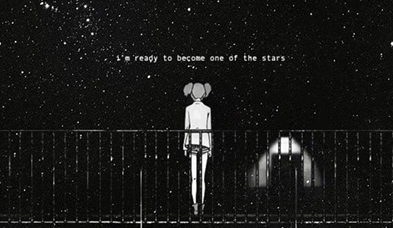 Meanwhile, the New York Times published a "confession" article last Sunday, written by a founder of STORM8, a mobile social game developer in California. He wrote: "game addiction was by design: It meant success for our business." and "The ultimate goal is to build habit-forming games that have players coming back every day." If a person or company purposely ignores the physical, emotional and spiritual safety of children, such sin will be no less that those who sold poisonous milk power earlier, and he or the company should be held accountable for the destruction of the next generation of mankind.
Today, schools in Singapore send our children to the internet for e-learning to enhance schools' competitiveness. Parents are quick to 'equip' their children with mobile phones and iPad as learning tools. Unknowingly perhaps, we are exposing our children to many things that we would not have even thought about in the virtual world! For example, primary kids are exchanging porn websites with one another, or playing games and making friends with delinquents or preying adults. Once they are addicted to the phone or iPad, they could easily neglect their studies, or worse, they could shorten their lives tragically as Molly did. Some could even fall into a life-long sex addiction that destroys their body, marriage, and soul!  
O Parents, there is no greater danger and tragedy than this: "Sin is crouching at your door" Ge 4:7 The moment the little finger swipes the phone, sin pounces on them and tears the young souls apart! Let us not neglect the moral responsibility of our occupation, do not sell our children's souls for fleeting wealth, because God their Creator will surely punish us for that.
The church ought to work harder to instill biblical values in our children. Let us work as one man to nurture the manna generation for the church, and pray as one man for the development of the preschool ministry for the Kingdom.  O Lord, we are willing to make greater sacrifices and to work more diligently for the salvation of the next generation. May You use Truth Baptist Church!