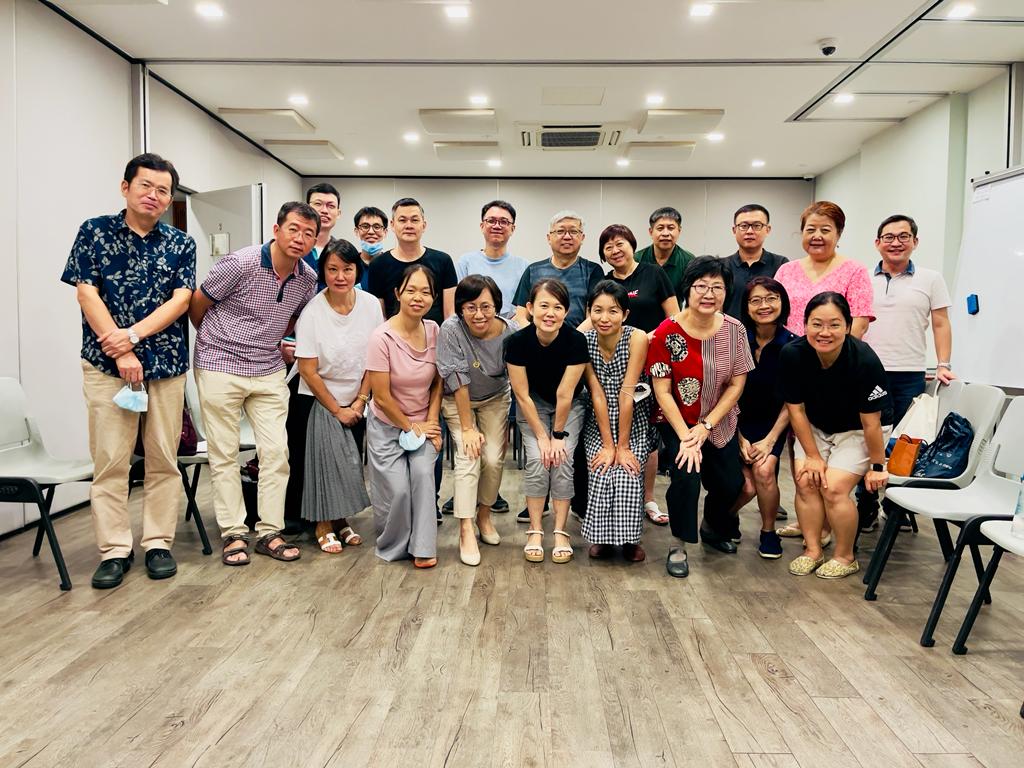 ADULT FELLOWSHIP
Who we are
We are a fellowship of adult Christians, mostly from the age of about 35 to 65 years.
Our Mission
Our mission is to encourage our members to live sanctified lives and serve alongside each other in the Lord.
When and Where we meet
Every 2nd Saturday: small groups in-person
Every 4th Saturday: big group in-person
What we do
For 2022, we are doing a Bible study on the book of Numbers and exploring the application for our lives. Each Bible study session begins with a group discussion, followed by pastoral teaching for the whole fellowship.
COME JOIN US!

We welcome you to join us and connect with other adults in the church! You can contact Sis Rachel Lee at this email: racheleewc@yahoo.com. We look forward to meeting you!
成人团契
适合对象
我们欢迎所有对探讨基督教信仰有兴趣之成年人士, 初信者及信徒来参与。我们年龄介于三十五岁至六十五岁之间。
目标
• 过一个以基督为中心的圣洁生活
• 增进信徒与慕道友关系, 互相支持鼓励
• 促进信徒在灵命及事奉上成长
聚会时间
每个月第二个星期六于教会小组实体聚会
每个月第四个星期六于教会大组实体聚会
内容
《民数记》查经
形式
• 小组圣经查考
• 全体成员参与
• 鼓励讨论及分享
联络方式:
欢迎有兴趣咨询的朋友联系,联系电邮:李慧清姐妹 racheleewc@yahoo.com。
---
Adult Bible Study FELLOWSHIP Materials
We're pleased to announce that our Adult Fellowship will be embarking on its first online Bible Study. We will meet every 2nd and 4th Saturday for 40-min, during which we will share on our learning from the Bible Study material (that will be shared a week prior).
Please visit our 'Resources – Bible Study' page to download the materials and recording.