WELCOME TO TRUTH BAPTIST CHURCH!
欢迎来到真理浸信教会!
Truth Baptist Church is a bilingual, inter-generational, disciple-making church that transforms lives with the gospel and love of Jesus Christ. We'd love for you to join us as we gather to worship our Savior Jesus Christ.
真理浸信教会是个多代同堂、致力于门徒训练的双语教会。我们相信主耶稣基督的福音能改变人的生命,拯救人脱离罪恶的捆绑。我们邀请您一同来敬拜祂!
Bible Study Fellowship Materials
查经团契资料
REV. JOSEPH TONG TEACHING SERIES
唐崇怀牧师教导系列
Church Centerfold Articles
主日刊文章
Scripture Memorization
圣经背诵
We thank the Lord for leading us to complete the memorization of Psalm 125. May God bless the brothers and sisters who have kept His Word in their hearts.
感谢主带领我们完成《诗篇》第125篇的背诵。愿主赐福将祂话语藏在心中的弟兄姐妹。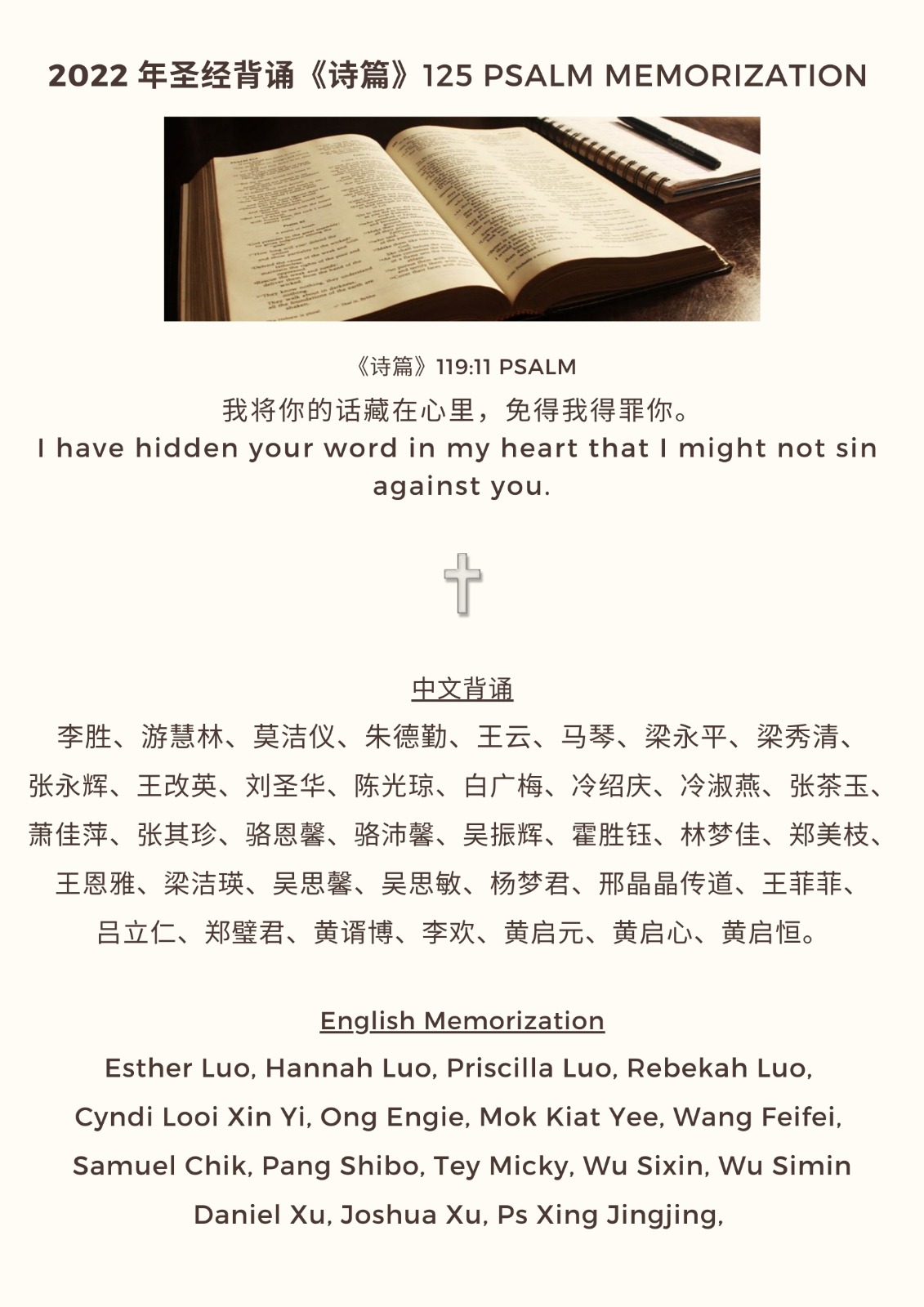 Therefore go and make disciples of all nations, baptizing them in the name of the Father and of the Son and of the Holy Spirit, and teaching them to obey everything I have commanded you. And surely I am with you always, to the very end of the age.'
- Matthew 28:19-20
所以你们要去,使万民作我的门徒,奉父子圣灵的名,给他们施洗。
凡我所吩咐你们的,都教训他们遵守,
我就常与你们同在,直到世界的末了。
- 《马太福音 》28:19-20