Walk For Rice Event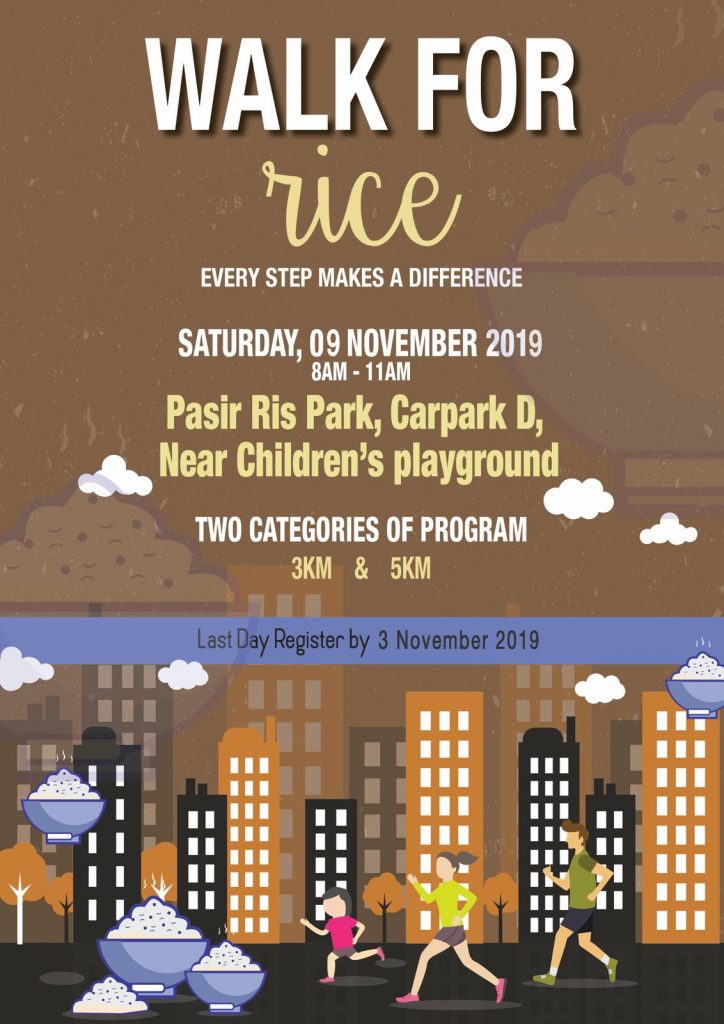 集合地点:
巴西立公园停车场D
时间:早上 8-11
需带的东西: 水瓶,雨衣/雨伞,防蚊帖,防晒霜和帽子
主要联系人:
伟玲:93884605
急救员:
志珍: 98429253
到时见!
Dear brothers and sisters ,
Here are the details for the walk for rice event taking place this Saturday.
Venue : Pasir Ris carpark D, near children's playground
Timing : 8-11am
Things to bring : water bottle, rain coat / umbrella , insect repellent , sunscreen lotion and cap
Person in charge contact : 93884605 ( Weiling )
1st aider contact :
98429253 ( Zhi Zhen )
Please disseminate this information to your friends or relatives.
See you there!