By Rev. Zheng on 23 January 2023
 2Peter 1:1 "I will always remind you of these things, even though you know them.."  
"Behold, how good and how pleasant it is

For brethren to dwell together in unity!

2 It is like the precious oil upon the head,

Running down on the beard,

The beard of Aaron,

Running down on the edge of his garments.

3 It is like the dew of Hermon,

Descending upon the mountains of Zion;

For there the Lord commanded the blessing

— Life forevermore."

Psalm 133
This beautiful picture is a view of heaven on earth, a depiction of a true church (Acts 2:43-47) and a powerful corporate testimony of the Gospel. It is what many lost souls are looking for. Blessed are children who grow up under the care of such a community of faith.
Thanks be to God for leading us out of the storm of Covid-19 as well as in the spiritual storm in 2022. Brothers and sisters did not waver in their faith in Christ and His church. On the contrary many have responded positively to the moving of the Holy Spirit and they step forward to commit themselves to the further equipping and to the continual building of the church. A group of them have committed to serve in the District Care ministry. Praise God that because of their willingness to serve in this seemingly trivial ministry, our pastors, elders and deacons are relieved to focus on overseeing, teaching and governing the church.
Better a neighbour nearby than a relative far away (Pro 27:10). Our District Care focuses on connecting believers who live in the proximate vicinity. In the past, every HDB flat has a long corridor on every level known as the five-foot way and there were always children playing. Girls loved to play skipping rope, big balloon, kuti kuti; boys loved to play 'goli' (glass marbles) or shuttlecock; mothers would borrow garlics or onions from next door on the same five-foot way; fathers would stand against the railing of the five-foot way and smoke. The five-foot way was always filled with children's laughter and mothers' call for their children to go home. It is also a lovely memory for our children.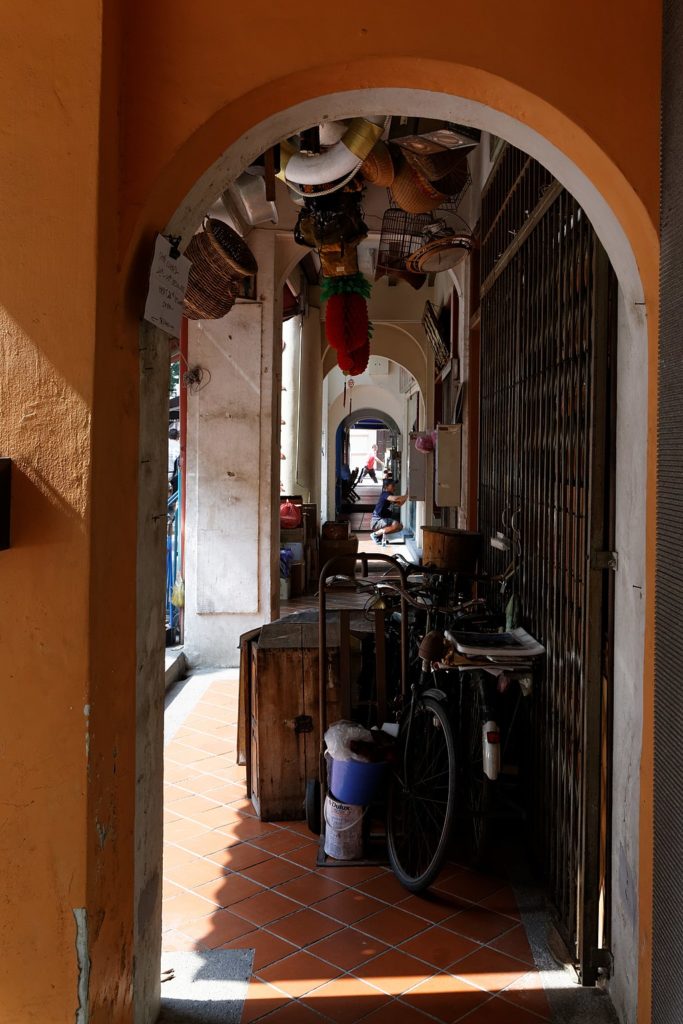 Our district caring is like a five-foot way. When a child of a nearby member forgets to bring housekey, you may offer your house as a resting place for him so that he does not have to linger around; you can offer the love of Christ to a sick member by bringing over a simple meal; on weekends a few of you may bring your children and gather at the nearby park for a picnic, or at a nearby ice-cream parlor for an ice-cream treat; even better, you may also have joint family worship and thus help one another set up family altar.
We have a total of six districts this year. If you are a believer and have regularly attended our Sunday service in the past three months, and now you are willing to learn to be a disciple of Christ in Truth Baptist Church, you will be included in the district care.
Our District Care ministry has been 12 years old. It cannot be over emphasized that district care does not and cannot replace pastoral care. Whenever you need help or spiritual guidance, talk to your fellowship elder or any of the pastors. They will be most willing to talk to you. We hope that through District Care you may be connected to the members of the church who live close by and get to know people of different ages. In this way you will enjoy a richer and more complete community life in the church. May the Lord bless each district with a vigorous five-foot way!