Exhortation for YAF delivered on 15 January 2022
Written by Rev Zheng 13 February 2022
Our pulpit began with the message of the apostle Peter this year: to grow up in the grace and knowledge of God (2Peter 3:18). It means to make progress in our work, studies and in all our relationships to the glory of God. To put it in a term we are familiar with: making progress in the sanctification of our salvation. As Dr. F.F. Bruce said, "Sanctification is glory begun; Glorification is sanctification complete." Today, we are going to rethink this progress from another perspective offered by the apostle Paul in Ephesians 4:1: to be worthy of the calling we received.
"I therefore, a prisoner for the Lord, urge you to walk in a manner worthy of the calling to which you have been called."

– Eph 4:1 (ESV)
The supreme value of our call
A Christian's primary call is to be holy to the LORD. First, let us consider the rich contents of this call. The blood of Jesus granted us divine pardon, purification from sin and full reconciliation with God. When the Lord returns with the world without end, there and then we shall be perfected in the image of Christ and shall receive a rich welcome into the in-person communion with the glorified church and the holy Trinity.
But the richest of all in this call is to enjoy God, even now and here. As Enoch walks and talks with God daily for 300 years on earth and still does in paradise today; as God shares with Abraham His thoughts and plans as one shares with a friend, and still does in paradise today; or as the apostle John leans in the bosom of Jesus and still does in paradise today.
Let us now consider the manner these riches are given to us.
"Yet, before the twins were born or had done anything good or bad—in order that God's purpose in election might stand: not by works but by him who calls."

– Ro 9:11, 12
God chose us to receive this call unconditionally, without considering who we shall be or what we shall do. Nor did He choose randomly that we may count it all luck. We cannot explain the reason we are chosen. For there is none. Election is solely sovereign. That means we are utterly unworthy of the call.
Let us consider the heavy cost of the call. It costs us nothing as it is freely given. But it costs God the violent and humiliating death of His only begotten Son, who was a ransom paid to set the chosen free. None of us can ever afford to repay God. As a matter of fact, no man ever born or unborn is worthy of the divine sacrifice. Yet God has given this calling freely to us. All we can do and ought to do is not to receive in vain. Let us live in a fitting manner for the calling.
A fitting manner for the calling
A fitting manner means to be compatible with the supreme value of the calling. Our behaviour is to reflect its great value. To put it in plain words: to live a life pleasing to God.
How do we please God? According to the Bible, the way to please God is to do the will of God, to obey His commandments, to keep the way of the LORD, or to walk before God (and many other expressions). God wants us to live in a manner regulated not by a set of rules but by our love for Him. The Jewish rabbi developed 613 precepts and prohibitions from the Law of Moses. But even when one fulfils all of them one may still not please God, such as the rich young ruler in Luke 18. He had kept all the commandments since young. But he failed to please God when he was not willing to sell his possessions and give them to the poor as Jesus told him to.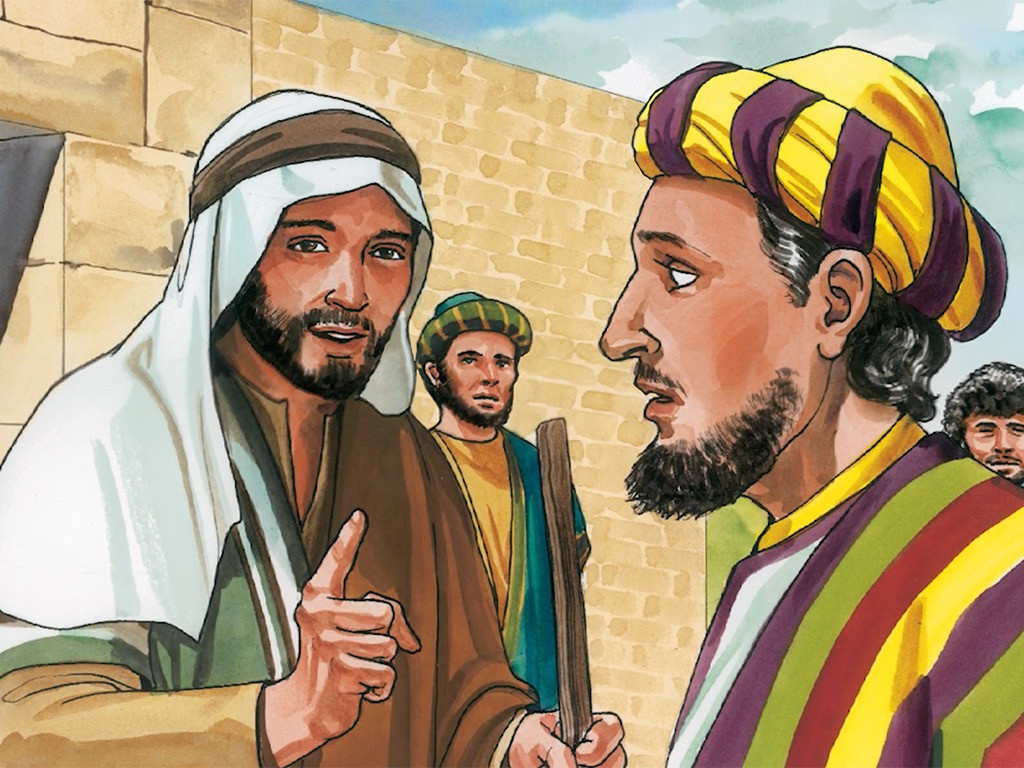 There are always circumstances that rules cannot cover. The recent conflict over space laws has been a topic of concern. With more countries advancing into the field of space, and with increasing commercial activities out there, the existing Outer Space Treaty had been reviewed four times since its drawn-up in 1967 and is still unable to catch up with arising new disputes. Issues such as the placing of weapons on the moon, the claiming of ownership of space resources, the responsibility of cleaning up the debris floating in space…etc. In fact, with the emergence of new technology, such as the virtual world, euthanasia, cell phone…etc, rules find it hard to keep up with the new disputes.
"Every intention of the thoughts of his heart was only evil continually."

– Ge 6:5
With the fallen condition of mankind, there are always gaps in rules. This is where "in a manner worthy of the calling" surpasses rules and regulations. The only commandment that can govern the heart of fallen men effectively is the commandment of love – "love the Lord your God with all heart all your soul all your strength and love your neighbour as yourself." (Deut 6:5)
Love means that we take the initiative to do to others what we would like others to do to us (Mat 7:12). For example, we are to forgive our brother whenever he turns and repents. But if we have already forgiven him before he turns and repents, that is love and is pleasing to God.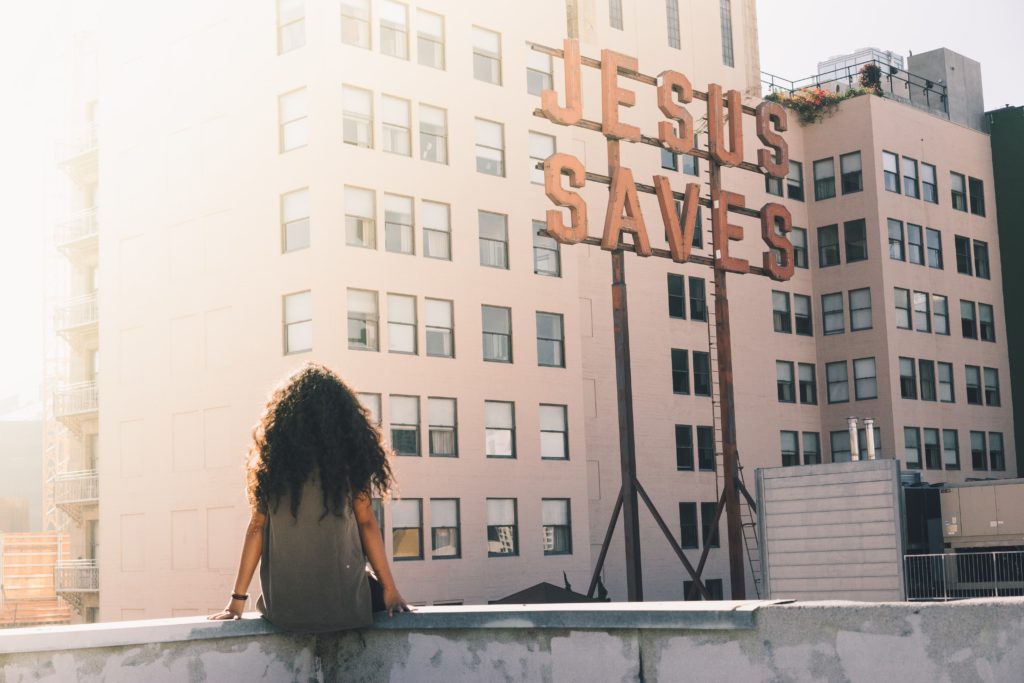 "Where the Spirit of the Lord is, there is freedom."

– 2 Cor 3:17
Therefore, before you do something, make it a habit to ask yourself, "is doing this fitting for my Christian calling?" For example,
"I keep harbouring a jealous spirit. Does this look fitting to the grace on the Calvary cross?"
"Is my lifestyle compatible with one that claims alliance and faithfulness to Christ?"
"Is my attitude towards the church fitting for someone who will be attending the grand wedding banquet of Christ and the church?
Becoming worthy of
Comparison helps us grow. "To walk in a manner worthy of the calling" indicates that there is a comparison of spiritual maturity here. The comparison is NOT with another brother but with myself. I am to compare myself now with myself in the past, perhaps when I first believe in Christ, or the last time you made a resolution, or at the time of a spiritual encounter. Ask yourself: How have I progressed in the manner I live, I work, I speak or I serve? Am I kinder and humbler? Do people like my company better? Are my brothers and sisters more willing to ask me to pray with them? Does my non-believing family see me changing for the better and show greater respect for my faith?
We are to grow spiritually. As we grow we become more and more worthy of the calling. The power of God is transforming us from within to without through the Holy Spirit. Transformation begins with gratitude to God and a desire for Him. These two grow stronger each day, compelling us to conform more and more to the image of Christ.
The fellowship of the saints is appointed for this purpose. As we worship God, partake of Lord's Supper, study the Bible, pray as one body, sing hymns… as we cheer and uphold one another, we grow together and are sanctified in our pilgrimage.
The more we realize the immeasurable value of our call and the absolute unworthiness of oneself for that call, the greater is the inner motivation to become worthy of the calling of our salvation.