"It's Now or Never!" But why the sense of urgency? In this fast-paced life that all of us are leading, we are engrossed in things that matter to us – our education, career, family, and of course, our personal enjoyment.
But are these things really the ultimate purpose of life? What if there is a greater purpose for our life, and we've missed it totally?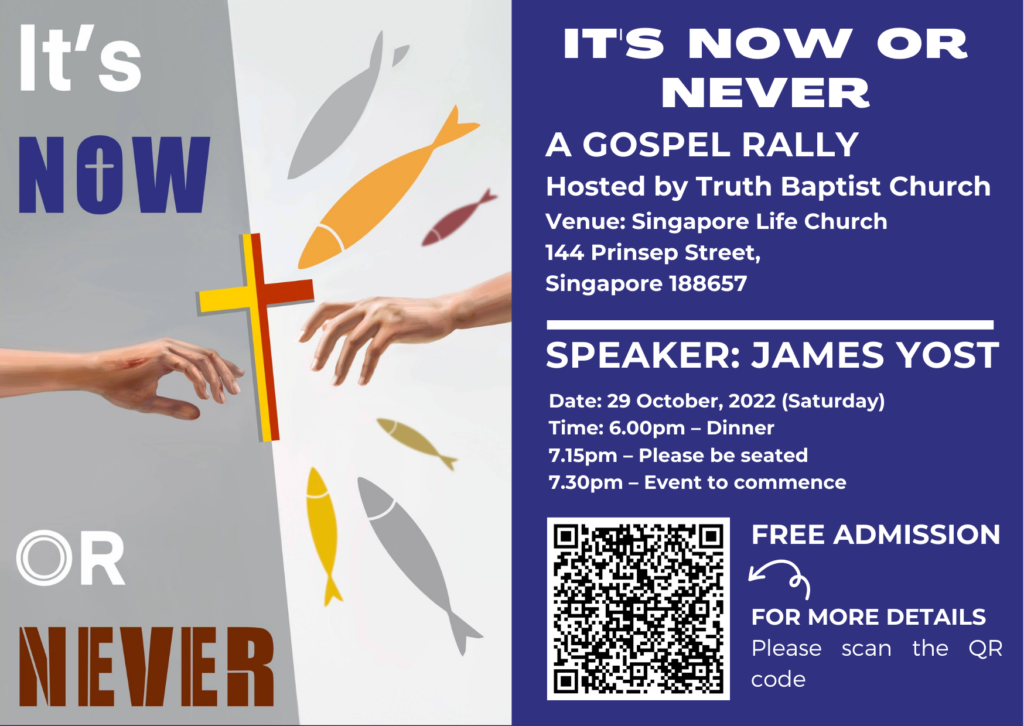 Speaker: James Yost
Brother James Yost has been serving the people of Indonesia in Irian Jaya, Papua, since 1977. He has lived 40 years in Indonesia, and 20 years in the jungles of Indonesia. Papua has a high level of AIDS, prostitution, drugs and homicide, and a broken young generation. James Yost's ministry focuses on restoring broken young people to a life of faith, hope, and love in Jesus Christ.
We sincerely invite you to come and listen to his personal testimony and how the Gospel of Jesus has transformed many lives throughout his 40 years of service.
Dinner and tea reception will be served at the event.
We look forward to seeing you there!